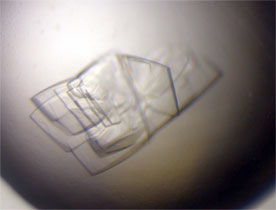 Victoria L. Robinson, Ph.D.
Associate Professor
Education
Ph.D. University of Iowa
Postdoctoral Research Associate HHMI/UMDNJ-RWJMS, Piscataway, NJ
Research Focus
The goal of the research in my laboratory is to understand the relationship between stress and cellular survival. We are particularly focused on how protein biogenesis, an inherently taxing process, is controlled to both conserve resources and support adaption to adverse environmental factors to ensure homeostasis. Our studies have been focused on two families of unusual GTPases, the prokaryotic translation factor BipA and eukaryotic circularly permuted GTPase nucleostemin.
Lab News
Contact
Address:
Department of Molecular & Cell Biology
University of Connecticut
91 North Eagleville Road
Storrs, CT 06269-3125